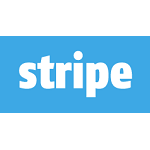 Xero has had a Payment Gateway for Stripe available for a while now – and it works nicely.  Stripe is a great tool for small businesses wanting to collect credit card payments.  Their fixed fees and no monthly charges can actually make it cheaper than using traditional gateways or Paypal – not to mention significantly easier!!
So we knew that getting Stripe working with uCollect was a high priority – in fact, we expedited this over several other features and gateways as we knew it would be great for many businesses all over the world!
Now you can use Stripe to automatically collect your Xero invoice payments on the due date.  To do this we need to know your Stripe Live Secret Key (from your Stripe Dashboard) – enter this into the Payment Gateway definition screen under Edit Organisation.  Once you have setup the gateway then you can assign Stripe as the collection method for any contact.  When assigning them you can either select an existing Customer from the Stripe database, or create one on the fly (and enter their Credit Card details).  uCollect does not store the credit card detail in our system – we send it direct to Stripe who returns to us a customer token that we use to initiate collections from.  It's completely secure.
Stripe is available in USA, Canada, Australia and most of Europe (sorry Kiwis – not in NZ yet).  If Stripe is not available in your country then please go to this page and ask them to get on it!!