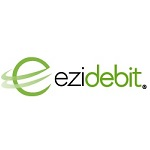 EziDebit is one of New Zealand and Australia's leading third-party provider of Direct Debit and Credit Card processing.  They were our first choice to provide a non-bank interface for automated collection of Direct Debit transactions.  Many small businesses can't get approved as Direct Debit initiators or on-line Credit Card merchants through the regular banks and EziDebit provides an affordable process that makes it easy to use Direct Debits in your business.
Because EziDebit have API access to their engine uCollect can send your transaction request direct to EziDebit securely over the internet, meaning you do not have to get involved.  You simply set up the interface (you need to email EziDebit for an authenication key) and then tell uCollect the customer ID that EziDebit have assigned – and the rest is magic!  uCollect checks your Xero ledger daily to see if there are any collections pending and sends them direct to EziDebit for processing. It marks the invoice paid anticipating the arrival of the funds in a few days time.  It truly is effortless.  Give uCollect a go with our low subscription price (as low as US$13/month) and 30 day free trial.
To have someone from EziDebit call you please simply click here.